Iola's favorite hiking trails.


---

Trail Map Links:
---
Reef Bay Trail and Petroglyphs


The Petroglyph hike is an all day hike!

Get dropped of at the top on Centerline Road. Go all the way to reef and check out this secluded area. On your way back from Reef Bay take the trail east and check out the Ruins. Nice hike out to Lameshur if you can get picked up at
Lameshur Bay.


---

Start your journey early in the morning. This is an all day hike.


Do not try to climb this tree!

1000 pictures will never be enough.

---
Petroglyphs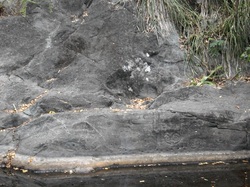 Short walk to the petroglyphs off the Reef Bay Trail.

Great spot to stop for a relaxing break on your hike.

---
---
Ram's Head - Drunk Bay


Another all day activity. Wake up early and hike to Ram's Head. Half way on your hike take a break at what we call pebble beach. Enjoy the sound of the waves hitting the big rocks. After your hike stop for a dip at Salt Pond Beach. Its perfect for swimming after a short morning hike to Ram's Head. After your cool down dip in the ocean hike over to Drunk Bay. Its just a short walk past a natural salt pond. Enjoy all the drunks passed out on the rocks. Make your own drunk too!


---
---
---
---
---
Nanny Point

Walk to Nanny Paint via the steep paved road. Check out both sides of Nanny Point. Scavenge for a beach keepsake.
Be prepared for a steep hike back up the hill! Its a great workout!

---